Live Event Logistics
Village Transport provides unrivalled tour trucking and live event logistics to a wide variety of industries. Our expertise in shipping, however, does not stop at traditional freight. From the warehouse to the stage, Village Transport is your #1 live event logistics solution to ensure that your shows start on time and without problems along the way. Our team of dedicated logistics specialists, entertainer coaches, professional drivers are an extension of your tour, and we're here to make sure it goes trouble-free.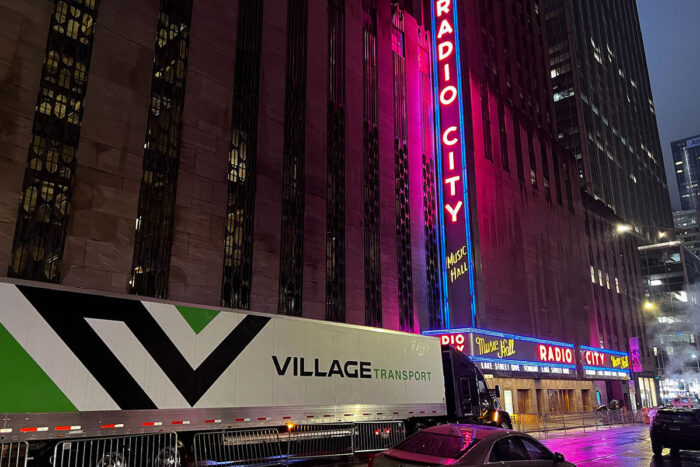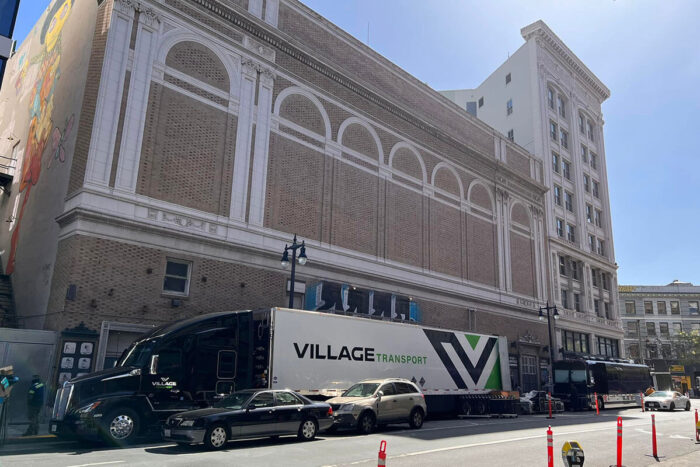 Event Tour Trucking
What exactly does event tour trucking mean? It means we provide professional, custom event trucking and transportation services to clients in the arts and entertainment, production, special, and corporate event sectors across North America. No matter what the requirements or challenges, Village Transport is the right tour trucking and special event freight service to meet your unique demands.
Our tour trucking philosophy is simple: To provide clean and professional "Eco-Friendly" equipment and tractor-trailers that are custom designed and equipped to serve countless needs, and a team approach to frontline delivery. Ensuring perfection is the responsibility of every member of the team, from the ownership right down to the shop personnel, we win by helping YOU win.
Transporting Live Events Across North America
Our tour trucking and entertainer coach services allow you to move your gear and performers safely and professionally, whether it's a one-truck production run or a multi-truck tour.
Music Tours
Comedy Shows
Sporting Events
Live Performances
Performing Arts
Learn more about our tour trucking + tour bus packages.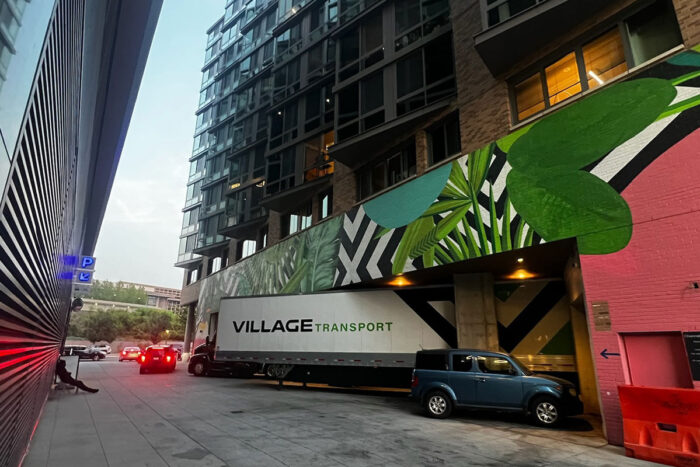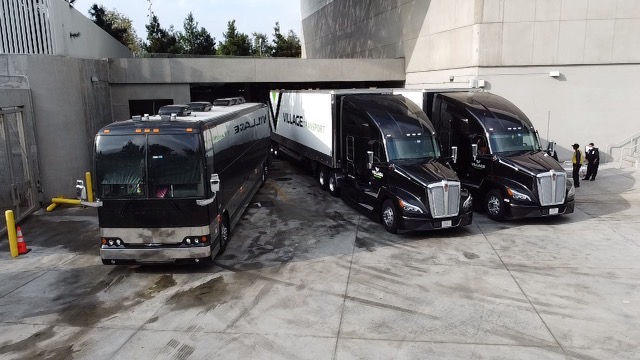 Top-notch Equipment
Our tour trucking fleet consists of modern equipment you've come to rely on.
Our fleet of semi tractors are less then three years old
All trailers are less than five years old
Tour trailers include upgraded interior lighting to make loading and unloading easier to see at night.
Tour trailers are equipped with ramps upon request. Ramps are stored under the exterior of the trailer for maximum trailer space.
Village Transport In Action