The reliable trucking company you've been waiting for. Take a look at the services offered by Village Transport.
General Freight
Village goes where the rates are good and work is plentiful for our stable of drivers. We own several late model Utility Van Trailers that handle general freight across the Midwest. Not only do we have contracts with dedicated freight customers, we are active with the several of the top brokers in the country.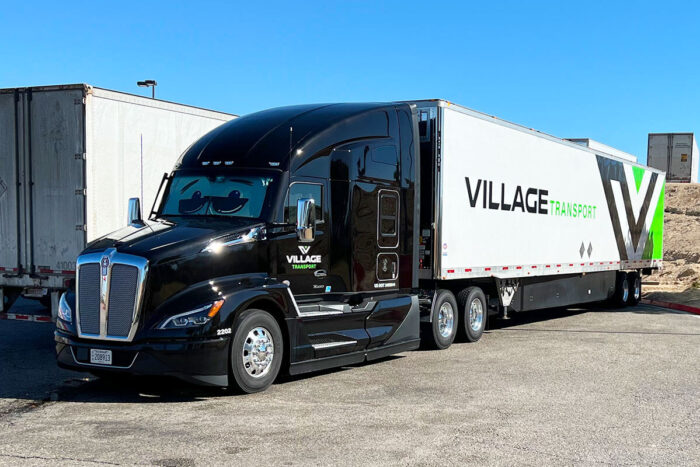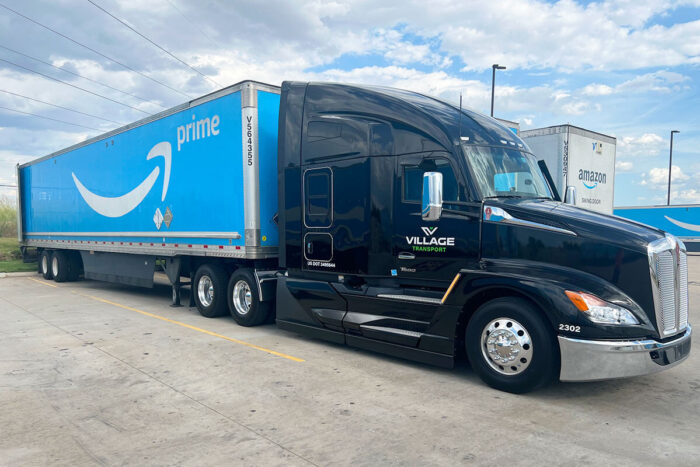 Amazon
Village began trucking operations with the focus on being a premiere vendor for Amazon. With large distribution centers in three of our major markets (Wichita, Oklahoma City and Tulsa), pulling the blue "Prime" trailers with our tractors was a logical fit.
We maintain an "A" rating with Amazon – this allows us early access to contracts and the load board. Pulling Amazon trailers is "drop & hook" work, and their App makes it efficient for both our dispatch and drivers.
Tour Trucking
Village Coach is one of the larger entertainer coach companies in the country. With our tour trucking division, Village Transport is now a "one stop shop" for both coaches for personnel and trucks for their gear! It is now common to see a Village tractor-trailer on the road with a Village entertainer coach.